EVERY
OPPORTUNITY HIGHWAY

HAS BLIND CURVES . . .

CHEMARK CAN HELP YOU STRAIGHTEN THEM OUT.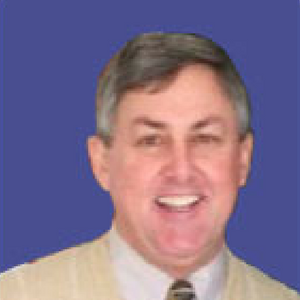 Nelson Augé
Global Vice President of Operations & Manufacturing
Nelson Augé can help you develop comprehensive and coordinated manufacturing operations in coatings, adhesives, and sealants production disciplines b:
• Developing and implementing strategic plans
• Working with all levels and functions to rapidly and systematically improve productivity
• Performing analytical analysis and identifying action steps for rapid improvements in cost reduction, asset utilization and profitability
Nelson has served as President of two privately-owned coatings companies, transforming them over a short time period from marginal to prosperous businesses and has held Vice President or Directorships of Manufacturing & Operations for the Chemical Coatings Division of The Sherwin-Williams Company, Lilly Industries (Director of Manufacturing & Engineering for Global Coil Coatings) and Akzo-Nobel (Director of Operations & Project Executive). Nelson creates a unique portal for CHEMARK's clients due to his 30-plus years industry experience in all levels of manufacturing operations, and engineering disciplines.
He is highly qualified in practical business strategies in general and in the strict disciplines of manufacturing operations in particular while his opinions and tactical guidance are highly sought-after globally.
Nelson has been active in many of the coatings associations (ACA, NPCA, SME) and has held high offices in several.
BS in Civil Engineering – Purdue University
MS in Civil Engineering with co-major in Krannert School of Management – Purdue University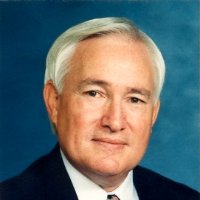 Dan Watson
Senior International Manager
With over 40 years of industrial and international business experience, Mr. Watson has extensive, first-hand knowledge in the development of critical national and global growth strategies involving technology development, sales & marketing, distribution, licensing, merger-acquisition-alliance and their resulting integration, joint ventures, spin offs, roll-ups, etc.. His technical background includes: Chemicals, Polymers, Plastics, Electronics and Pharmaceuticals.
He has:
• Consulted with numerous U.S. and foreign-based companies in the successful development and execution of highly focused organic growth and expansion strategies involving strategic planning, merger-acquisition-alliance, and post acquisition/alliance integration strategies.
• Lived or worked in more than 40 countries with a heavy focus in the Asia/Pacific and European regions.
• Formed and led the acquisition strategy to support Eastman's efforts to enter new value chain positions, new markets and new geographies. Mr. Watson has acquired and integrated companies in Europe, Asia/Pacific and North America.
• Was the Asia-Pacific Regional Director for Rohm and Haas Company where he led Rohm & Haas into a highly focused China entry strategy supported by new technology, joint ventures, alliances and acquisitions.
• Was instrumental in securing a strong position for Rohm and Hass in countries such as Japan, Korea, Hong Kong, Taiwan and Australia.
Mr. Watson is a member of the Licensing Executive Society, Japan Society, American Pharmaceutical Society, China National Council, International Business Forum, Federation of Societies for Coatings Technology (FSCT), Adhesive and Sealant Council and American Chemical Society. He is the lead instructor in the "Successful Acquisition Integration" course offered by the California Institute of Technology. His most recent publication was entitled, "Acquisitions: How to Avoid Implementation Pitfalls and Improve the Odds of Success."