EVERY
OPPORTUNITY HIGHWAY

HAS BLIND CURVES . . .

CHEMARK CAN HELP YOU STRAIGHTEN THEM OUT.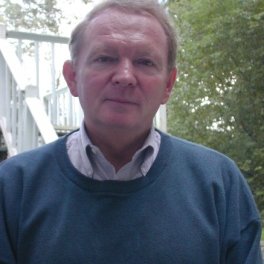 Garrett Shawhan
President
Gary is a quick study type professional and can assess your present business and develop workable growth strategies, including globalization initiatives.
Gary has successfully helped our clients' progress through many types of business models including the following:
Market Research
Competitive Analysis
Strategy Creation
Strategic Planning
Marketing Communications
Technology Licensing and Acquisition
Gary has over 30 years of experience in the fields of specialty chemicals, lubricants, metal finishing, electronic materials, plastics, coatings, adhesives and inks. He has held a variety of high level marketing and management positions within these areas of technology. His international marketing experience includes extensive travel throughout Asia and in Europe.
Gary also has a wide range of industry experience. Among them are aerospace, industrial equipment, heavy equipment, electronics, microelectronics and semiconductors, plastic manufacture, automotive, metals industry, signage and graphic arts, and power generation.
When our clients need a qualified outside consultant who can provide the engine to assist their corporate staff in the driving of significant short and long-term growth in both revenue and profits, Gary Shawhan is the "can-do" man.
BA Chemistry, University of Illinois
Executive MBA, University of New Haven
Gary has published over 75 articles on various topics of technology and markets. He has been a member ACS, NACE, ISHM, SME, SPE, SAE, ASEP, SEMI, etc., participating as a chairman of various technical committees.