EVERY
OPPORTUNITY HIGHWAY

HAS BLIND CURVES . . .

CHEMARK CAN HELP YOU STRAIGHTEN THEM OUT.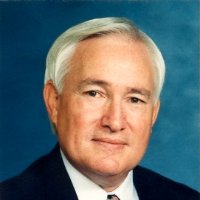 Dan Watson
Senior International Manager
With over 40 years of industrial and international business experience, Mr. Watson has extensive, first-hand knowledge in the development of critical national and global growth strategies involving technology development, sales & marketing, distribution, licensing, merger-acquisition-alliance and their resulting integration, joint ventures, spin offs, roll-ups, etc.. His technical background includes: Chemicals, Polymers, Plastics, Electronics and Pharmaceuticals.
He has:
• Consulted with numerous U.S. and foreign-based companies in the successful development and execution of highly focused organic growth and expansion strategies involving strategic planning, merger-acquisition-alliance, and post acquisition/alliance integration strategies.
• Lived or worked in more than 40 countries with a heavy focus in the Asia/Pacific and European regions.
• Formed and led the acquisition strategy to support Eastman's efforts to enter new value chain positions, new markets and new geographies. Mr. Watson has acquired and integrated companies in Europe, Asia/Pacific and North America.
• Was the Asia-Pacific Regional Director for Rohm and Haas Company where he led Rohm & Haas into a highly focused China entry strategy supported by new technology, joint ventures, alliances and acquisitions.
• Was instrumental in securing a strong position for Rohm and Hass in countries such as Japan, Korea, Hong Kong, Taiwan and Australia.
MBA in Finance & BS in Chemical Engineering
Mr. Watson is a member of the Licensing Executive Society, Japan Society, American Pharmaceutical Society, China National Council, International Business Forum, Federation of Societies for Coatings Technology (FSCT), Adhesive and Sealant Council and American Chemical Society. He is the lead instructor in the "Successful Acquisition Integration" course offered by the California Institute of Technology. His most recent publication was entitled, "Acquisitions: How to Avoid Implementation Pitfalls and Improve the Odds of Success."