EVERY
OPPORTUNITY HIGHWAY

HAS BLIND CURVES . . .

CHEMARK CAN HELP YOU STRAIGHTEN THEM OUT.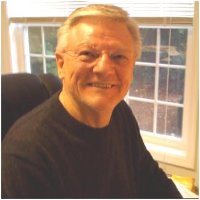 Dr. Phil Phillips
Executive Vice President
Phil Phillips, develops strategic models such as value chain clustering and strategic market assessments within the global chemical industry.
In combination with his running several paints, coatings and adhesives companies prior to becoming a consultant, Phil has over 44 years of management experience in the global Coatings, Paints, Adhesives, Sealants and Specialty Chemicals Industries with experience in industrial applications within a variety of markets, including automotive, appliance, electrical/electronic, textiles, film, packaging, construction/building and general industrial. He has a broad background in general and marketing management within these disciplines while serving in management positions offering raw materials, formulated products as well as application equipment to these segments.
BS Business Administration & Marketing – University of Akron, MBA Management Program – Northwestern University, Kellogg School of Management & Ph.D. in Business – Warren National University.
Executive Vice President & Owner
• CHEMARK Consulting Group – July, 1998 to Present: Senior Vice President & Director of Business Analysis
• The ChemQuest Group, Inc. – 1985 to 1998 Co-Founder & Vice President, Director of Marketing
• DeSoto, Inc. – 1980 to 1985Vice President & General Manager
• M&T Chemical Co. & Whittaker Corp. (Whittaker acq'd M&T $35MM Div.) – 1977 to 1980 Vice President Of Marketing & General Manager, Mkt. Mgr., Venture Mgr.
• Celanese Specialty Resins (Div Celanese Corp.) – 1970 to 1977General Manager, Powder Coatings
• The Polymer Corp (Morton Powder) – 1964 to 1970 General Manger, Powder Coatings Group
Associations & Awards
• Inducted into the Powder Coating Institute (PCI) Hall of Fame in 2013
• Management Committee – Whittaker Corporation, M&T Chemical
• Co-Founder of the Association of Finishing Processors (AFP) of the Society of Manufacturers Engineers (SME) Powder Coatings Division
• National Paint & Coatings Assoc. (NPCA) Planning Committee Chair, Industrial Committee
• Chairman SME Finishing Conventions – 1977, 1995