EVERY
OPPORTUNITY HIGHWAY

HAS BLIND CURVES . . .

CHEMARK CAN HELP YOU STRAIGHTEN THEM OUT.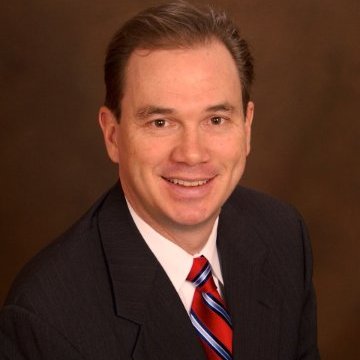 Mark Leigh
Director of Enterprise Transformation
Mark helps business leaders become consistently more effective in their leadership roles.
He shares his understanding of proven leadership techniques with CEOs and other business leaders, specializing in these areas:
• Setting strategy
• Improving decision-making processes
• Organizational integration and alignment
• The unique communication requirements of leaders
For over 20 years he has established and successfully executed business plans in up and down markets, developed high-performing organizations which consistently out-performed expectations, and continuously instituted an atmosphere which fostered creativity and team playing.
Experienced business manager with over 20 years of experience leading businesses through change. Mark has been in leadership roles with various companies for over 15 years, most recently serving as President of GSE and Senior Vice President for Orion Engineered Carbons. He has planned and executed numerous projects in sales, marketing, operations, planning, finance and supply chain and has had full profit and loss responsibility for multiple businesses.
Business Turnaround
• Developed and executed strategic turnaround plan for underperforming Americas chemicals business, effecting a step change in profitability. Analysis of portfolio profitability and mid-term market growth potential led to the development and execution of a 3yr business plan to maximize profit in more selectively segmented product portfolio using an optimized production platform.
• Redesign of organizations to maximize performance in constantly changing competitive environments, increasing agility and transformational effectiveness. Integrated regional business line into larger, global, multi-product business unit by aligning goals and incentives with global objectives and insuring effective communication of management intentions across employee base.
Sales, Marketing and Customer Strategy
• Completely reorganized sales teams to streamline incentive compensation, incorporate key account management, and improve communication through effective use of CRM sales tools. Evaluated sales efficiency and effectiveness in combination with revised distribution strategy in global sales force. Changes reduced cost to serve and improved profitability for commodity business line.
• Initiated and executed revised pricing strategy. New strategy provided sales with better profitability information to allow team to focus on profitable products with higher margins.
Supply Chain and Operations Strategy
• Converted private business from legacy ERP system into public company, Sarbanes Oxley compliant, running SAP. Development required concerted effort from entire organization and adoption of new standard operating procedures, key metrics, and total system integration.
• Developed and implemented supply chain processes incorporating timely, system generated data reports, improving information flow and reducing time required to generate reports. Time spent forecasting sales demand and operations planning were reduced while accuracy increased and decisions became more programmatic and less subjective.
• B.S. – Chemistry, University of Illinois
• MBA – Kellogg School of Management, Northwestern University